Canty and Golic Jr.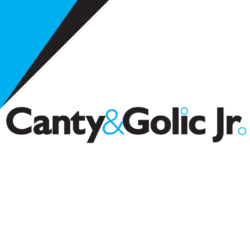 Chris Canty and Mike Golic, Jr. may have played on opposite sides of the ball, but they both have their fingers on the pulse of sports and culture.  Canty and Golic Junior share insights that only insiders know from the field and locker room, but they'll push the edges of sports, media, culture and entertainment to make your afternoon drive unlike any other ride.
Meet the guys:
Chris Canty is a Super Bowl-champion former defensive tackle. He spent 11 years in the NFL with the Baltimore Ravens, New York Giants and Dallas Cowboys. He was a member of the Giants' Super Bowl XLVI Championship team.
Canty is the founder of the The Chris Canty Foundation. Operating in Charlotte, N.C., since 2009, the foundation is dedicated to enhancing the total development of youth in our communities by utilizing the platform of sports to affect positive change in the lives of children through mentoring, educational programs.
Canty graduated from the University of Virginia in 2004 with a bachelor's degree in African-American/Black Studies. He lives in Northern New Jersey.
Mike Golic Jr. is a regular fixture on ESPN's social media and digital content surrounding marquee events and key announcement shows such as the Super Bowl, NFL Draft and College Football Playoff Rankings Reaction with Jason Fitz. Golic Jr. graduated from the University of Notre Dame in 2012 with a bachelor's degree in film, television and theater. While at Notre Dame, Golic Jr. was an offensive lineman and Academic All-American, and in 2013, he entered the NFL as an undrafted free agent with the Pittsburgh Steelers.